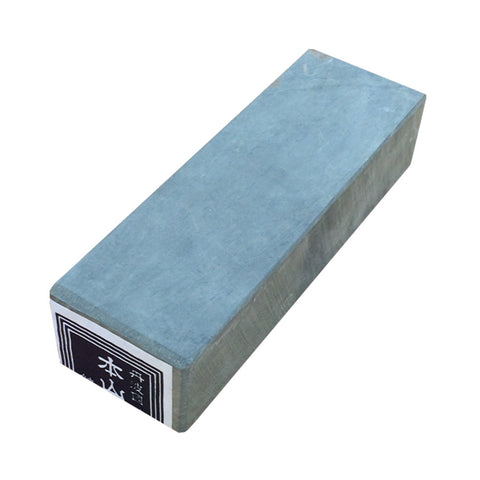 Aoto Natural Stone #3000
Size:  7.75" x 2.25" x 1.5"
This natural stone comes from Kyoto and is about 3,000 - 4,000 grit.  Of course, the toguso (stone slurry) will become finer the longer you polish a blade.  This stone is perfect for finishing single bevel knives and and will leave a refined yet toothy edge for most kitchen tasks.  It leaves a nice contrast between the hard and soft steel on forged blades.
---
We Also Recommend
---